I'm a Southerner & we Southerners love a good front porch!
No Southern home is complete without a fern or 5. But every year like clockwork, the urn planters I have my ferns in seem extra dirty.
That's not a good look especially since they are on the front porch on either side of the front door. Plus it's just not good feng shui.
So every year, I pull out the petroleum jelly & a rag & get to work cleaning them. I knew there had to be a better way so this year, I tried something new.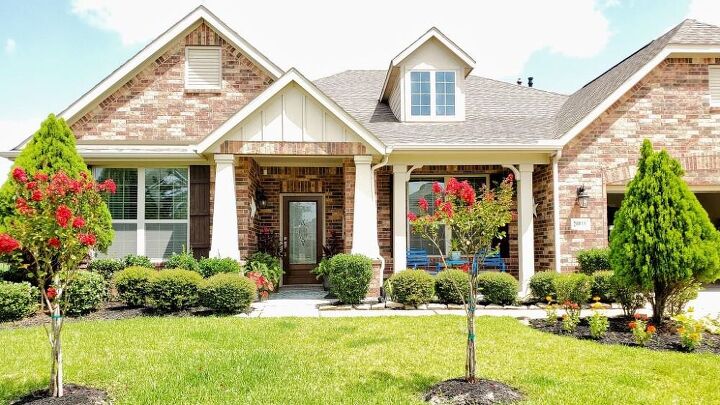 As you can see, we have 2 large ferns flanking our front door. After Winter Storm Uri hit in February, they didn't make it even though we got them inside early.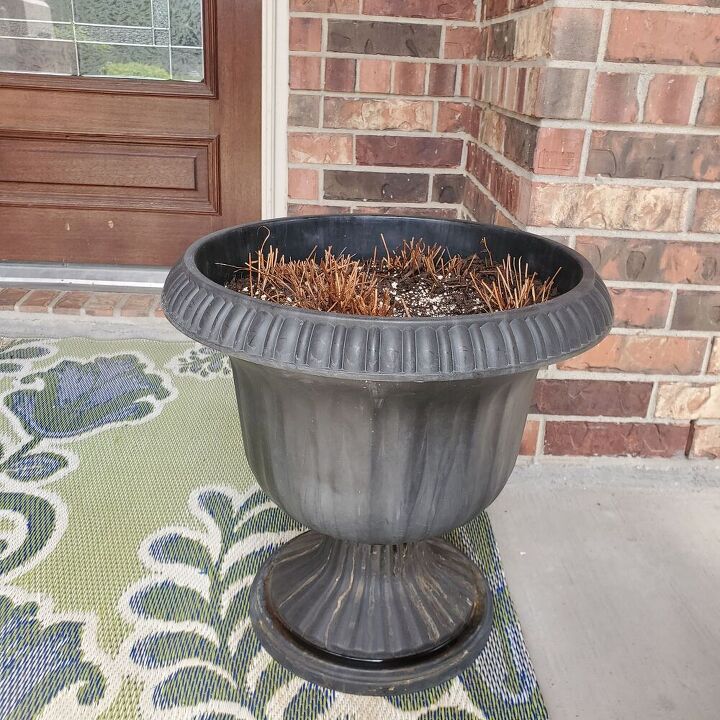 It also seemed like the pots were dirtier than normal this year. I'm not sure if that was because of the potting soil we topped them off with, but the planters were just a mess!
How To Clean Plastic Planters The Easy Way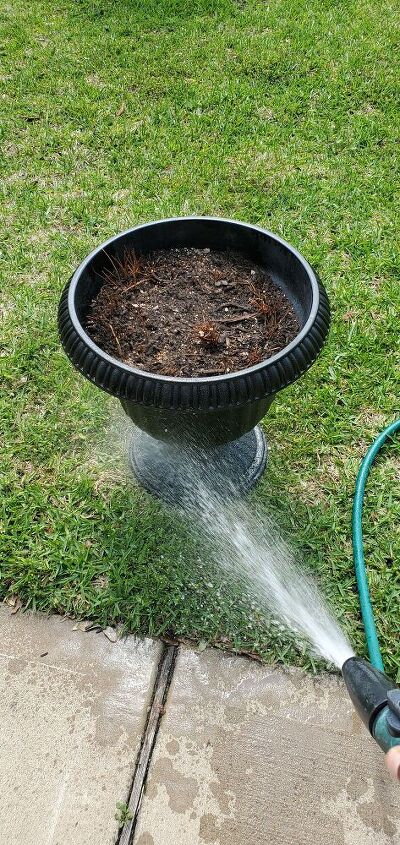 I pulled the planters out into the yard, cut back the fern fronds down to soil level, & hosed off the planters.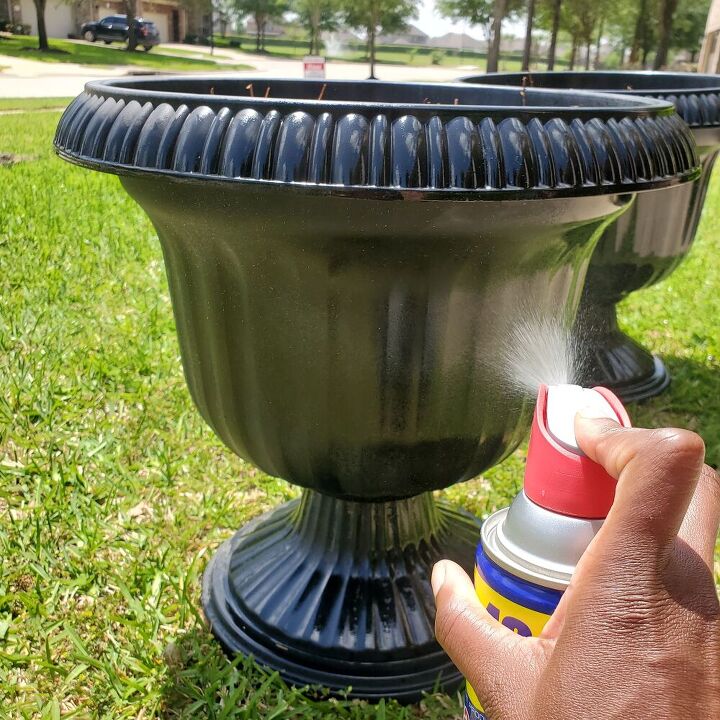 After they dried in the sun, I grabbed the WD-40 instead of vaseline this time. I figured it had to have the same effect – oil displaces practically EVERYthing – and I wouldn't have to buff it on & off like with vaseline.
This was really easy because it's like spray painting. Only faster.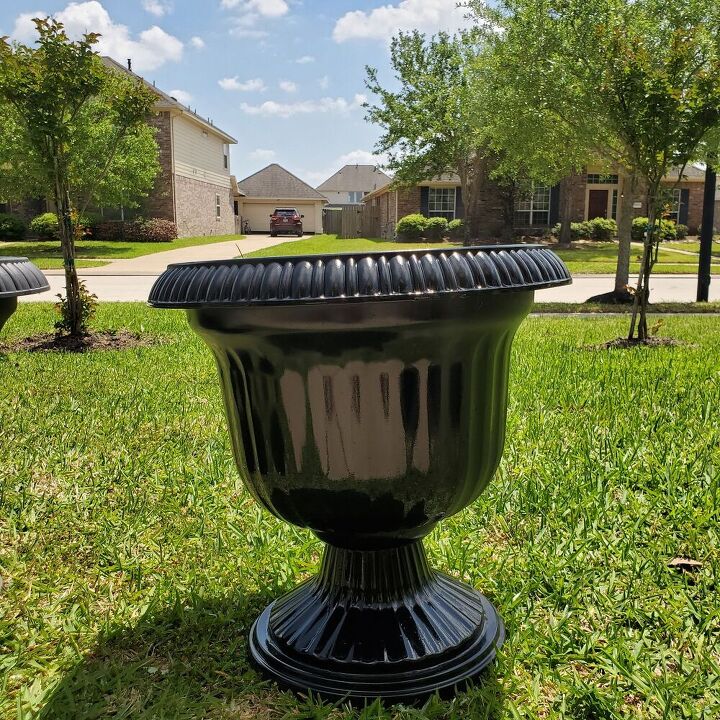 After spraying the planters down I just let them dry before I put them back onto the porch.
And that's it! Quick & easy and I think they look better than new! An extra bonus is that the WD-40 doesn't seem to wear off as fast – water & dirt don't "stick" as much so the plastic is staying clean.
One last tip & this has got to be one of my all time favorite hacks…
For the very last step, I spray on a coat of tire dressing (Cover All, Armor All, etc.) and walk away.
Think about it…it's so practical. We use this on our tires to keep them clean & repel water for weeks at a time. And tires go through wayyyy more than these planters ever will.
Now if only my ferns would grow back!